CV Sciences Dinner & Learn with Aimee Shunney
February 16 @ 5:30 pm

-

7:30 pm
Event Navigation
Hemp Derived CBD: News You Can Use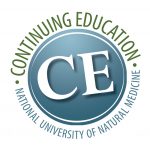 February 16, 2017 | NUNM Campus, Academic Building Room 107 | 5:30- 7:30 p.m.
CEU's: 2 pending
Overview: Cannabidiol (CBD) has been receiving a lot of attention in the medical community for its wide range of health benefits. This presentation will cover a combination of the current state of research along with realtime clinical application of CBD, current pharmacological implications and what sources of CBD are best for your practice.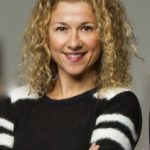 Bio: Aimée Gould Shunney, Naturopathic Physician, is in private practice in Santa Cruz CA where she specializes in women's health including menopause management, menstrual issues, vulvar and pelvic pain, painful sex, libido & arousal disorders, and bio-identical hormone balancing. She also has expertise in the areas of functional endocrinology, digestive health, fatigue and sleep disturbance, mood challenges, and non-fasting cleansing and detoxification practices. Dr. Shunney also practices Maya Abdominal Therapy.
After graduating from NUNM in 2001, Dr. Shunney was in private practice in Brooklyn, NY and Greenwich, CT. In addition, she implemented and directed the Health Education and Wellness Program at Long Island College Hospital, also in Brooklyn, that served over 3000 people during her time there. She relocated to Santa Cruz in 2005. In addition to seeing patients and being a mom, Dr. Shunney is an educator, radio personality, and writer on a mission to empower people to take charge of their health with integrative medicine. She co-hosted Green Tea & Honey , a podcast that takes an always entertaining, sometimes irreverent look at integrative medicine, delicious food, and the joys of eating, and also co-created 21 Day Reset, a whole foods cleansing program. This innovative approach to detoxification combines an anti-inflammatory hypoallergenic diet, easy to prepare delicious recipes, and individualized support to optimize health and create sustainable healthy living choices.
Dr. Shunney is a Medical Advisor for CV Sciences and Nordic Naturals. Visit www.drshunney.com.