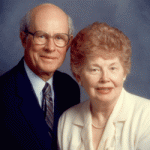 The National University of Natural Medicine is proud to announce the availability of the Percy & Adrienne Frazier Scholarship. This scholarship was made possible through monies donated by the Frazier family.
This need-based scholarship will be awarded to current students in any degree program at NUNM.
All students receiving financial aid will have all scholarships included as part of their award package.  All scholarships determined by financial need are based on needs analysis results from the Free Application for Federal Student Aid (FAFSA ). We encourage all students to complete the FAFSAapplication online with the National University of Natural Medicine School Code of B07624.
Criteria
All current full-time students in good academic standing may apply. This scholarship will be given to a deserving and needy student who is a citizen of the United States. Selection standards shall include consideration of scholastic merit. Finalists will be selected based on a record of outstanding academic achievement, leadership, service to the college and community, and dedication to the profession of natural medicine.
Awards
This scholarship will be awarded to ten students for 2017–2018 academic year in the amount of $5,000 each.
Graduating students and students not already enrolled at NUNM are ineligible to apply for this scholarship.