Saturday October 28, 2017 | 9:00 a.m. – 5:30 p.m.
NUNM Campus, Academic Building Room 310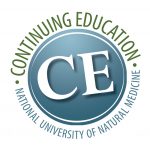 Register for The Human Microbiome
6.5 CEUs applied for through OBNM
This one-day intensive overview will provide a brief exploration of the characteristics, structure, role, and diversity of the human microbiome, as well as how it becomes a key driver in our health status following birth, and continues as a critical, lifelong contributor.
Although it has been acknowledged that the microbiome has enormous influence on immune and intestinal health, it is now apparent that differences in the microbiome are also associated with chronic diseases such as diabetes, obesity, inflammatory bowel disease, IBS and allergies. The program will explore the mechanisms of how the microbiome may exert its influence on disease risk factors, together with the gathering evidence that many may be associated with the use of antibiotics.
About the Presenter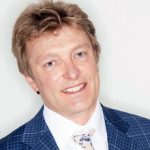 Nigel Plummer PhD received his doctorate in microbial physiology from the University of Surrey, UK, and has developed an extensive knowledge specializing in omega 3 fatty acids, probiotics and natural antimicrobials.
Dr. Plummer is a globally accepted authority on probiotics and has produced a vast body of research on probiotics in post-antibiotic therapy, the control of IBS symptoms, and in the prevention of allergies and antibiotic resistance. Additionally, Dr. Plummer has developed an interest in the concept of fetal disease programming, the controlling factors involved and the potential to influence programmed events as a means of prevention of chronic disease development.