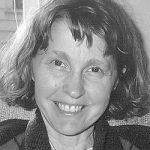 This scholarship was established to honor the life and work of Diipali (Deborah) Barrett, ND.  Dr. Barrett's is an NCNM alumna and faculty member, she was dedicated to the building of a social and cultural framework of equality that promotes ecological awareness – a framework that supports the fulfillment of the mental, physical, and spiritual needs of all.
This scholarship will be weighted based on financial need and will be awarded to a current student in the ND, MSiMR or Dual–Track Program.
Criteria
Applicants for this scholarship must demonstrate social responsibility working individually and in collective effort.
All current full–time ND students in good academic standing may apply. Finalists will be selected based on a record of demonstrated service:
projects supporting ecologically sustainable efforts;
promotion of political, social, or cultural equality;
support of the spiritual, mental, and physical needs of individuals or populations.
Awards
This scholarship will be awarded to two students in the amount of $1500 for 2017-2018 academic year. Graduating students are not eligible to apply for this scholarship.
Application Instructions
Enter your information and responses with attachments on the online application page.
Questions
Applicants must answer these two questions, in addition to the general scholarship questions. Limit your text to a page for each of these questions.
Please describe your service to the community in projects supporting ecological, political, social, or equity issues. Describe how these efforts support the spiritual, mental, and physical needs of individuals or populations.
How do you envision the continuation and/or expansion of your efforts in these areas once you have completed your degree?