For over fifty-seven years, Douglas Laboratories has been an award-winning manufacturer and distributor to the natural health professions, known for high-quality nutritional supplements. Douglas Laboratories' founder Samuel Lioon was dedicated to natural health care practitioners and helping patients through the use of complementary natural remedies.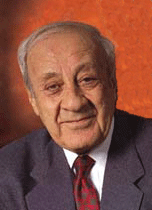 This non-need based merit scholarship will be awarded to current students in the ND, MSOM or Dual-Track Programs. 
Criteria
All current full-time students in good academic standing may apply. Finalists will be selected based on a record of outstanding academic achievement, leadership, service to the university and community, dedication to the profession of natural medicine, and a commitment to honoring and celebrating diversity.
Awards
$2500 awarded to one student for the 2015-2016 academic  year.
Graduating students and students not already enrolled at NUNM are ineligible to apply for this scholarship.
Instructions
Limit your answers to one page, or approximately 500 words.
Special Essay Question
Douglas Labs' logo is Trust in Nutritional Health. As a future physician, how would you evaluate their products?