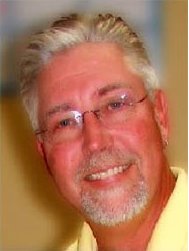 The Konrad Kail Scholarship honors the memory of Konrad Kail '83, ND, PA of Phoenix, AZ who died in 2011 after a two–year fight against an aggressive brain cancer. Kail established and operated the Naturopathic Family Practice for 25 years with his wife; he was Co-founder of the Southwest College of Naturopathic Medicine (SCNM); Director of Southwest Naturopathic Research Institute at SCNM; former President of the American Association of Naturopathic Physicians; Chair of Arizona's Naturopathic Board of Medical Examiners; appointed to the Advisory Council for the National Center for Complementary and Alternative Medicine of the National Institutes of Health.  He lectured nationally and internationally and was the author of over fifty publications. He was named Physician of the Year in 1997 by the American Association of Naturopathic Physicians; and was awarded the Tyler Naturopathic Pioneer Award in 2001.
This scholarship is made possible by a donation from the Clara Jean Foundation, founded in 2001 to raise awareness about the benefits of natural medicine for breast cancer care and prevention.
Criteria
All current full–time students in good academic standing may apply. Finalists will be selected based on a record of outstanding academic achievement, leadership, service to the college and community, dedication to the profession of natural medicine, and a commitment to honoring and celebrating diversity.
Awards
$1000 awarded to one student for the 2015-2016 academic  year.
Graduating students and students not already enrolled at NUNM are ineligible to apply for this scholarship.
Special Essay Question
Limit your answers to one page, or approximately 500 words.

"How would you evaluate, counsel and treat a patient who is undergoing conventional medical therapy for cancer? What role(s) can natural medicine play?"