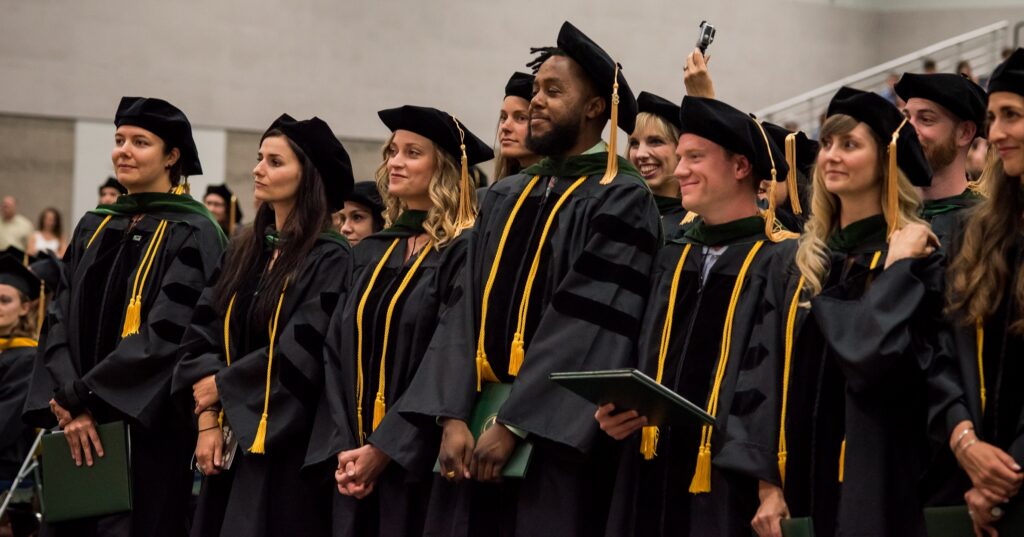 Congratulations to NUNM's Class of 2021!
This year's Commencement took place on Saturday, June 26, 2021.
Watch replays of keynote speakers:
Schedule of Events
ALL TIMES PST
School of Undergraduate & Graduate Studies
Ceremony 10:00 – 10:40 AM
College of Classical Chinese Medicine
Ceremony 11:15 – 11:40 AM
College of Naturopathic Medicine
Ceremony 12:30 – 1:00 PM
NUNM Commencement Presentations (online watch party)
3:30 – 4:05 PM
Oaths – ND & CCM (Zoom)
4:15 – 4:45 PM
NUNM 2021 Commencement FAQ
Q. Are guests allowed at Commencement?
Each graduate will be allowed to bring four guests.
Q. Where will Commencement be held?
The in-person hooding ceremonies will take place in the East parking lot of campus, located at 49 South Porter Street, Portland OR 97201.
Q. What COVID safety protocols will be in place?
The safety of graduates and guests is our top priority. The following measures will be in place:
Guests and graduates will visit our "COVID Symptoms checkpoint," upon arrival, where they will be asked questions about potential symptoms and will have their temperature taken.
Guests will be asked to give the name of the student they are supporting for potential case tracking needs.
Social distancing of six (6) feet apart must be maintained at all times.
Restrooms will be marked, and masks are required while in use.
Hand sanitizer will be readily available throughout.
Q. Where should students and guests go upon arrival?
Students and guests will report to the north side of campus to check in at the COVID-19 Check-in Table. Please follow the wayfinding signs or ask an NUNM Marshal.
Q: What time do I arrive?
Please consult with your graduate. Arrival times and other details are available on the Student Affairs internal SharePoint site.
Q. Where should I park?
Please park in the West NUNM parking lot or on the street. Parking lots will be marked for the event and an NUNM Marshal will be at each lot to help direct visitors.
Q. Where do guests meet their graduate after the ceremony?
Graduates and guests will reunite immediately after the graduate has crossed the stage and will leave campus together.